New Chef…Who Dis?
Meet our new Head Chef Andre Barbiero!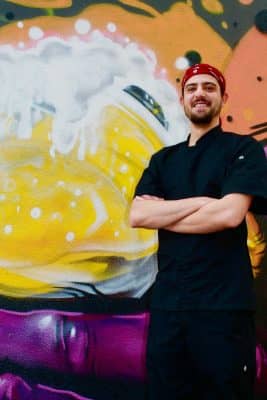 "Food for me is all about sharing experiences and enjoying being together around a table sharing stories and memories"
Born and raised in the southern region of Brazil, André started to develop an interest in cooking in his early teens. With his first work in a kitchen starting in a charity pop up for the Lions Club raising money for community development. After moving to Australia, Andre sharpened his skills at Mr. Miyagi, followed by Oscar Cooper Cafe, where he fell in love with Melbourne's coffee culture. Come check out Andre's new menu here at Boots- Launching next week! Stay tuned to our socials for details on how you and a mate can score some free beers to sip alongside one of our new dishes. PLUS we'll be running a contest where we are giving away a $100 bar tab! Check out our posts this week for more details!