June 1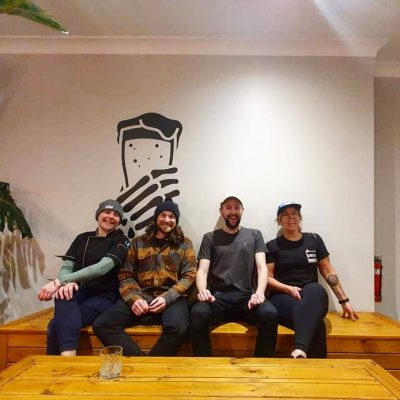 We're opening back up June 1 – We missed you and cant wait to see you back in Boots.
This is our first big step towards some sort of normalcy within our industry. We want to make sure we do it right- for you, for our staff, for the industry as a whole.
For now, we're only allowed 20 patrons at a time within the venue.  If you and your crew want to come in for a feed and some drinks, it's best to book in ahead of time. With the current restrictions, it's required that all patrons have a "substantial meal" in order to  hang here. You're welcome to (responsibly) smash drinks with your meal- but we gotta play by the rules my friends. We'll also be doing contact tracing for every patron when they walk in the door- we're required to do this, we're not just trying to get your number because we think you're cute.
That being said, we're rolling out a new dine-in menu. Some of the favorites we've added to our take-away menu since the lock down can be found on this menu, as well as some new-new. Check it on our website (link in bio). Over the next few weeks we'll be adding to this menu with some fresh new seasonal mains (think fish of the day, steak, pork chop).
We're loading our taps back up with some delicious seasonal beers and the staples you've grown to know and love. We've had some spare time to experiment (safe to say we all have) and we've given our cocktail menu a bit of a glow up as well.
The Lock Down Pop Up Kitchen Series will resume on June 7 and damn, do we have some legends lined up for you. Stay tuned into our event page on facebook for updates and announcements.
We're so happy to open our doors back up to you, but let's make sure we do this right!
Hit us with a DM or ring us to book in.
See you soon xx.