Lock Down Pop Up Kitchen – October 11th – Bombay Bento with Chef SJ Singh!

Back by popular demand, Chef SJ Singh will be bringing his famous Bombay Bento Boxes to the Boots LDPU Kitchen this Sunday! He's completely knocked our socks off with his incredible flavors the past two times we've had him in, we could resist a third (and maybe a fourth?).
He's sold out the last two times- so be sure to get your orders in early! We'll be opening up early for this one offering lunch and dinner from 12pm-9pm!
Check out Mr. Yum for pre-orders and ordering on the day!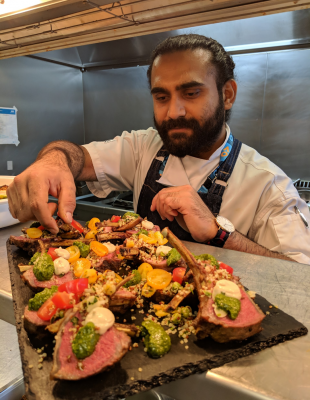 "While growing up back home in India there were some dishes that
were so simple and yet amazingly yum! I often crave of those
homely flavours and this is my humble attempt to bring those same flavours to you." – SJ